Posts: 1,021
The humble potato! Its become a staple part of what we eat today  From boiled, roasted, mashed, sliced, roasted, chips, french fries,Curried and of course potato salad. the list goes on and on.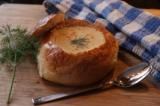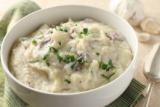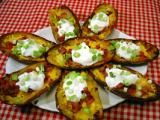 Paneras Cream Cheese Potato Soup
Roasted Garlic Mashed Potato Soup
Yummy Baked Potato Skins
You can always jazz up mashed potatoes by adding something extra to take the flavour up a step!
Carrots an Leeks
Celeric
Sweet Potato
Winter Squash
Chives,
Caramelized onions,
Roasted Garlic
Kale,
Spinich,
Sweet Potato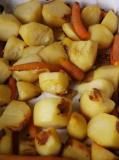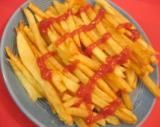 Spicy Hassleback Potatoes
Best Roast Potatoes Ever
Classic French Fries
There as so many herbs, spices and flavours that you can add to potatoes to make every meal taste so differant.
Just for Fun! did you know?
During the Alaskan Klondike gold rush, (1897-1898) potatoes were practically worth their weight in gold. Potatoes were valued for their vitamin C.  And gold, at that time, was more plentiful than nutritious foods!
Old Folk Remedies.
I said that  potatoes had many uses! but did not expect These!
Help a toothache by carrying a potato in your pocket.
Ease a sore throat by putting a slice of baked potato in a stocking and tying it around your throat.
Ease aches and pains by rubbing the affected area with the water potatoes have been boiled in
How about sharing your ideas and recipes and even the odd folk recipe if you have one!  
Last Edited By: twissis Apr 8 15 6:13 AM. Edited 3 times