Posts: 11,615
Are you ready to have some fun playing another Tag Game? If so, you've come to the right place!
Welcome to: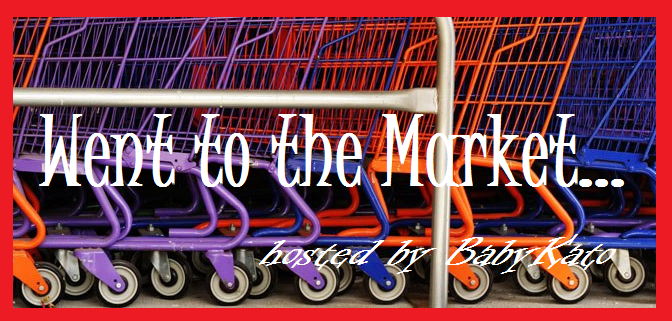 The game room is happy to present Went to Market. We all need to go to the market from time to time,
whether it is at a large supermarket chain or an outside farmers market, we are all looking for the best
possible ingredients to feed our families. 
Everyone is welcome to join in. The only requirement for you to play this game is that you have at least
10 recipes of your own posted somewhere on the internet. The recipe site must allow taggers to review
or leave comments on the recipes. 
Here are the basics:

The person who is IT will 'Go to the Market' for 3 ingredients. You can then tag a recipe by the IT person
that contains one of those ingredients. Then it's your turn to 'Go to the Market' and list your 3 ingredients.
Instructions:
1

. Find out who is IT (go to the last page of the thread and you'll find who it is).


2

. Tag one of this player's recipes that include one of the 3 ingredients that they are shopping for
- now YOU are IT !


3

. Make and review the tagged recipe within TWO WEEKS from the date of your tag and report back
here when review has posted. 


4

. Extensions

-

If you are unable to complete the recipe within the two weeks, please request a
TWO WEEK EXTENSION.


5

. Past Due

-

Tags not finished within the 2 week period, will be marked as "Past Due" and moved
to the Past due section so that you can easily see if one of your tags is overdue. 


6

. Photos are always welcome.


7

.

24 Hour Rule:
After 24 hours any recipe may be tagged from the it persons recipes (without the requested
ingredients).  The game will then proceed, with 3 new ingredients from the new player.


8.  If no ingredients listed by tagger:

we will automatically enforce the 24 hour rule, so that the game can continue.
All Went to Market players recipe links will be found on Page 1. 
Tagging Example:
Lazyme went to the Market for:  chicken, eggs and onions 

Susie tagged lazyme - http://www.food.com/recipe/russian-onion-salad-513888 (QI = onions)
Susie is it...she went to market for ...
Baby Kato will be hosting this game. If you have any questions or concerns about this game, please
feel free to ask for help in the game thread or funmail: Baby Kato, Lazyme or Diner524. 

Thank you!
Last Edited By: Baby Kato May 31 17 12:23 AM. Edited 3 times