Posts: 1,021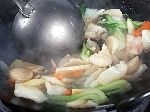 Stir-frying is the classic Chinese cooking method; quick cook over high heat in a small amount of oil, toss and turn the food when it cooks. In stir-frying, the food should always be in motion.
The Chinese steam food in woven bamboo trays that stack one atop the other. The beauty of this system is that several foods cook at one time, saving fuel. All sorts of foods are steamed - Meat, Fish Dumplings and buns stuffed with meat or sweet bean paste-bread.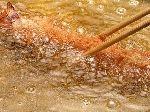 Some of the most delectable Chinese horsd'oeuvres are deep- fried. Certain main dishes also call for meats to be deep-fried for a crunchy coating, then stir-fried to combine them with vegetables.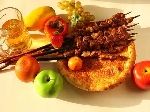 Barbecuing is done over charcoal on a spit or grill, or on a rotisserie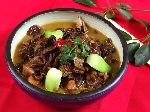 Poaching - This method is similar to that of American.style poached eggs, that is, cooked in liquid just below the boiling point. A whole chicken can be prepared in this manner. Poaching is especially good
for cooking delicate fish or boned fowl in a clear soup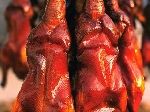 The Chinese do their roasting in ovens over a charcoal fire, with frequent basting. In this country, the roasting of many Chinese foods (a whole side of pig, etc.) is usually left to the large restaurants and shops but the recipe canbe adapted to suit western ovens.
In parboiling, ingredients are cut and washed first, then put in a large pot in which they can float freely, over high heat. Vegetables to be eaten crisp, like broccoli, are removed from the water and often served with a dipping sauce.
Hope that you have found these useful.