Posts: 1,021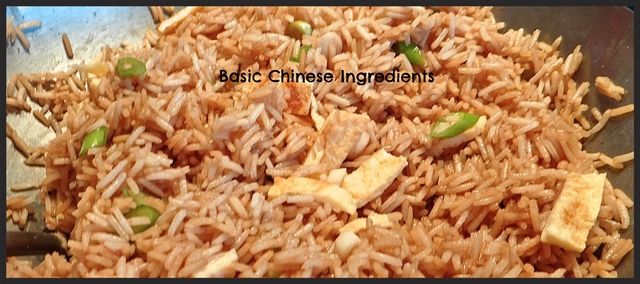 These are the basics that you will need, but not all at the start. First and most important is 
Soya sauce, both light and dark, oyster sauce,  Five Spice powder,  Sesame Oil and of course noodles or rice
You can slowly build up your pantry bit at a atime.  CHinese cooking is really not that hard at all and the results are sure to please you. Just dont try and do too many dishes at a time.
Prepared black bean sauce
Chinese five-spice powder
Chile paste or sauce
Whole and crushed dried red chiles
Hoisin sauce
Sichuan peppercorns
Oyster-flavored sauce
Star anise
Plum sauce
White pepper, ground
Course ground black pepper
Rice vinegar
Rice wine (or dry sherry)
Sesame oil
Soy sauce - light and dark
Cornstarch
Vegetable oil (peanut oil preferred)
Dried black mushrooms
Long-grain rice
Cellophane or bean thread noodles
Sesame seeds
Dried egg noodles (store in freezer if fresh)
Water chestnuts
Happy Woking!