Posts: 1,021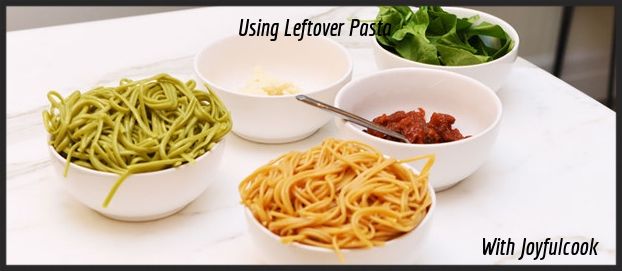 Single-Serving Pasta Salads
- One can of tuna fish and a scoop of leftover noodles makes a mighty fine lunch. Leftover chicken or roasted veggies work equally as well.
. 
I love how the pasta gets slightly crunchy in spots from the hot pan!
Buttered Noodles
-
This was a favorite in our
previous leftover pasta round-up
, and with good reason! For an afternoon snack, there's nothing quite so delicious as a wee bowl of noodles warmed with butter and sprinkled with salt.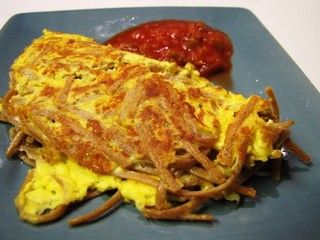 http://www.food.com/recipe/frittata-basic-pasta-and-cheese-438432
http://southern.food.com/recipe/pennys-leftover-spaghetti-pie-389713
http://www.food.com/recipe/pasta-pizza-from-leftovers-or-not-221861
Even though I prefer only a spoonful of sauce to my gigantic mound of pasta, everyone else I feed likes to drown their stuff in sauce. This means I always end up with that notorious Tupperware container full of leftover spaghetti noodles. I admit to having thrown away many servings of perfectly fine spaghetti, and each time, a mini version of my mother appears on my shoulder and wags her finger at me. Now I save all my left over pasta and use it either in salads or at this time of the year put a lot into my soups.
What do you do with your left over pasta - we would all love to hear our tips and ideas plus of course recipes as well.
Last Edited By: Joyfulcook Apr 3 15 2:39 AM. Edited 1 time