Posts: 1,021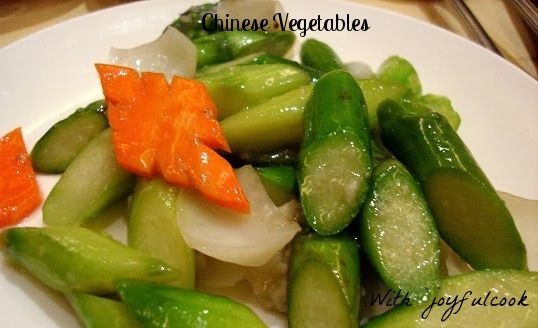 I really enjoy Chinese vegetables and always have some in my fridge especially  Bean shoots, chinese cabbabe and snap peas which I often use in tossed salads as well.
http://www.food.com/recipe/stir-fried-vegetables-cabbage-chinese-mushrooms-and-broccoli-187534
http://www.food.com/recipe/chinese-vegetables-475004
http://www.food.com/recipe-finder/all/chinese-vegetables?pn=3
Broccoli, mushrooms, leeks, capsicum, bean shoots bok choy, chinese leaf, asparagus, onion all makes a wonderful stir fry although this dish shows some meat you really don't need to add it at all!
whats your favorite vegetetable Chinese meal?